Welcome to Jill Crim - Financial Services!
Jill: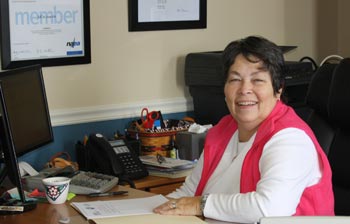 I am Jill Crim and I am married to Steve Crim. It's been 39 years now. I have lived in Shelby County most of my life except for 2 years in Boone County and a year in Rush County when we were first married. We have lived in "Crimville" for 35 years. I always thought I wanted to be a teacher, but I got married right out of high school and started our family a couple of years later. We are the parents of Kevin and Brian who is also known as Spank. Kevin is married to Allison and they have 3 boys, Kameron (13), Kyle (11), and Kellen (5). Kevin is the president of Floyd Crim & Sons and Allison is a dental hygienist at Blue River Dental. Spank is married to Megan. He also works for Floyd Crim Sons, and Megan is a dental hygienist, too. She works at Harrison Street Dental. They are the parents of Brooklyn (4) and Jameson (1).

We believe that everyone needs "something" other than work, be it another business or hobby. Our "something" is miniature donkeys. We got our first jennet and foal in July of 2002. It has grown to a herd of around 70 donkeys at this time. We do a lot of traveling going to shows, sales, and "donkey trips".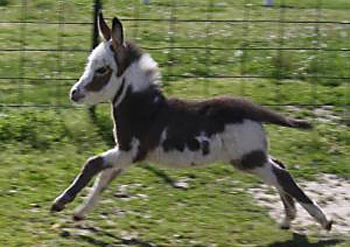 Oh boy, those grandkids like the donkey trips. They have been to Texas, Tennessee, and New York and the states in between. We have met a lot of nice people in the donkey world. Our farm is ASSphalt Acres and the website is www.assphaltacres.com. Miniature donkeys are good for the soul.
We feel that if a donkey was good enough for Jesus, it is good enough for us, too.
Jane: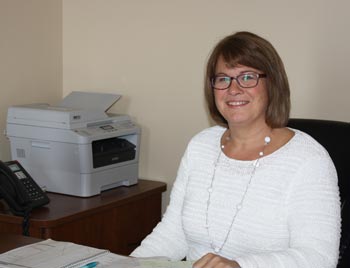 My name is Jane Hawley, and I have been married to Mike Hawley for 33 years now. Mike has been a firefighter for the Indianapolis Fire Department for 27 years. We are the parents of three children, Jordan, Matthew, and Kaitlyn. They are all grown and on their own now! I was a stay-at-home mom until Kaitlyn started school. I then worked as an Instructional Assistant at Morristown Elementary School for almost 18 years.

I have known Jill for 25 years and am excited to be working as her assistant!